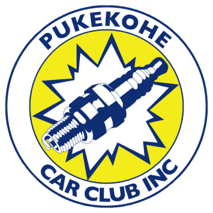 Things slow down a bit as the temperature drops and Winter properly sets in. The heat waves of summer replaced with cold greasy roads and fogged up windscreens. There are some, out there though, that are still mad for racing and actively competing. Gravel or tarmac, what ever is on offer. Caution is replaced with adrenalin and pushing the limit.

Rural cows get their weekend show on the public road events, spectating some excellent winter racing. People get out and about to places they may or may not have been to before travelling further abroad, New Zealand really is beautiful with some spectacular countryside. Make the most of the offerings of club the events, its a good selection at present.
Winter Autocross 19th June 2021

A new venue has been secured to run a tarmac autocross. PCC is pleased to work with Mt Smart Stadium for our next event at the Mt Smart Stadium Supertop carpark. A large flat tarmac surface to work with, this is ideal for new racers and those who know a thing or two about an autocross event.
Saturday 19th June
Documentation / Scrutineering 8:00 – 9:00
Drivers Briefing 9:30
Racing Starts Around 10:00
Helpers / volunteers welcome
2021 Winter Autocross – Pukekohe Car Club

CSport003-Supplementary-Regs-Clubsport.pdf (pukekohecarclub.co.nz)

E010a-Entry-Form-Template-ClubSport.pdf (pukekohecarclub.co.nz)
$50.00 entry fee
JOIN US
Shots taken from Hamilton Car Clubs Ruapuke Road Tarmac Sprint Sunday May 30th 
Shots taken from Central Region Sprint Series Tararua Road run by the Dannevirke Car Club Saturday 12th June  
Photo Credit: Ian Hollins  
Rally events are running strong around the country and the roads are absolutely pristine, you couldn't ask for any better to race on. Keep up to date with local club events and make the time to get involved. Whether it be driver or co-driver, even a volunteer, support your local clubs and keep rallying alive and strong. 
2021 CPS Northern Rallysprint Series 

3 rounds in and a great start to the 2021 Series. Some stella roads on offer once again, each road showcasing the varying roads and the talents of our local driver teams. The latest points tables will up very soon on the NRSS site
2021 CPS Overall Drivers Points – CPS Northern Rally Sprint Series (nrss.co.nz)

Stay tuned as we head into Round 4 which brings us tight, twisty technical sections running through the Makarau valley flats and into the trees up Komokoriki Hill Road. I hear the trees have thinned a bit and it looks a little different now..   

ROUNDS           
                    Round 4  27th June HCMC Komokiriki Hill Road, gravel 
    Round 5  22nd Aug HCC Hoddle Road, gravel
Round 6  26th Sept BOP Kaharora & Penny Road, tarmac 

Get behind NZ's only dedicated rally magazine, subscribe to A Little Bit Sideways and keep up to date with some of the countries best rally action. 

Central Region Rally Series 
Northern Rallysprint Series 
NZRC
Co Driver Event Reports 
& Much More 

NZ Subscription to A Little Bit Sideways rally magazine
A car built with mostly with Morris minor parts

In 1961 I built a car, mostly with Morris minor parts. I used the car until about 1968 when the motor was worn out. I then sold most of the components and gave the body away. I gave it to the son of the guy who pumped petrol at Howe & Weston, name forgotten.
Next time I saw it was in 1995 at the home of an Auckland collector.
Since then it's had a number of owners, three major makeovers and has gained a degree of fame.
So, where was it for 25 years? The current owner and I would dearly like to know.
We will be grateful to hear from anyone who can shed light on this mystery.

– Dan Cole-Baker auntjeanette@yahoo.co.nz