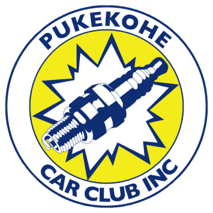 Winter racing galore, no slowing down with some fast and furious rallying action on recently. Rally of Hawkes Bay and the Taupo Tarmac 2WD Rally brought out the public and put on a show. Quiet roads erupting with the sound of cars giving it their all. The weather has also been playing ball the best it can with a chill in the air.
Plenty of action on, just not enough weekends in the year to squeeze it all in.
There are some excellent events on the calendar and a selection from all local clubs.
Check out the up coming events for your next event
Rally Hawkes Bay 24th July 2021
6 stages delivering beautiful cambered roads, unforgiving corners, flowing straights & tight, twisty sections & did I mention big-drops. Swept roads canvased the countryside, drivers really getting a feel for what these roads had to offer. 150kms + of special stages and 300kms + of touring, this proved to be another favorite rally event with 69 entrants and 55 finishers. Hayden Paddon finishing the rally with a 3.56 min lead and claiming his fifth title.
PCC club secretary went on her first club rally debut co-driving…
'The anxiety building on the days leading up to the event, I called a proper experienced co driver & got my tips & pointers last moment on what to actually do. Having never been to Hawkes Bay, the terrain was completely unfamiliar. Staying with a lovely local family, the hospitality & laughs we had over the weekend will be remembered for a long time.
Squeezing into an RX7 is not spacious, but it is cool, especially cruising down Napier mainstreet, two RX7s noisily making their way to the ceremonial start. Sat morning-very early– the RX7 roared out of the first time control & into the countryside. Rallysafe not working for 2 stages, not even sure how to use it never seeing one before, I watched in awe at the speed & attack on the road as we flew into stage 1. Speed bursts, sideways, dancing around corners, apexing perfectly, power on, power off; this is by far an awesome sport. Every stage was amazing, even stage 2 & 4 repeated, one stage had my breathing go funny when I looked out the window & saw the drop & our back wheel skating on the roads edge. I was deaf by end of the first touring stage & wondering when you could sit around for a chat like at Rallysprints, not on rally time that's for sure. A couple of times I had to check iPhone maps to make sure 'the turnoff to stage' was indeed up ahead. Alas, my navvy skills held up, I possibly have to learn sign language without a touring headset but the beauty of the dance, hurtling down roads at ridiculous speeds, dodging fence posts, trees, gates. Dancing round corners, clenching on brows, adrenaline soaring, this is the business!

I am converted. I didn't vomit, I am still partially deaf, I managed to not get us lost from stage to stage, a few times I looked at the speedo & the next corner & experienced brain buffering, but my goodness, massive thumbs up! Highlight weekend & humbled for the opportunity'
Nikki
Taupo Tarmac 2WD Rally 1st August 2021
An exciting starter list for the Taupo 2WD rally, the weather really set the scene for the day. Seriously impressive cars in the field with equally impressive times, even some live commentary from Chris Alexander – this is a cool event.
Colin Cole, what have you been feeding your car, it is dynamite! Unfortunately though, suffering some mechanical issues on the day & having to retire. Congratulations to Carol Liston for a fantastic finish & 1st in Class C, one quik chik! That Ferrari, my gosh, mesmerizing to watch & equally to listen to, unfortunately suffering a penalty pushing the team back on the points table. Alpha & BMW taking out top honors at the end of the rally, well done to all competitors attending.
CPS Northern Rallysprint Series 2021

Latest points tables are available here
2021 CPS Overall Drivers Points – CPS Northern Rally Sprint Series (nrss.co.nz)
Hamilton Car Club's Hoddle Road was due to run Sun 22nd August. With another situation of positive COVID cases confirmed in the Auckland region, unfortunately this now results in the event having to be postponed. Hugely disappointing! We eagerly await an update on if the event can be run at a later date.
This now leaves 1 x confirmed round left, a fairly new stage to some no doubt and it's great to have MBOP on board as part of the series.
  
    Round 5  22nd Aug HCC Hoddle Road, gravel – postponed
Round 6  26th Sept BOP Kaharora & Penny Road, tarmac 

Motorsport Bay of Plenty bring Kaharora & Penny Road to the table. This round offering a tarmac stage, a nice variation to the traditional gravel roads we know & are used of. This round will bring the series to a close for 2021.
We are looking forward to more info on this event as it draws near. 
Life in Clubsport land….
When I can, I roll the rally car onto the trailer & head off to a new part of the country to race on a new piece of road. Every road I have been to lately ceases to amaze me. The lush countryside, the fresh air, breath taking views, the roads that snake across the land…What would usually be a quiet country road transforms into a bustling racetrack, mates vs mates. Tight, twisting, flowing, cambered roads, wet & dry, sometimes wide, sometimes very narrow, always challenging & testing the skill of the driver.
Admittedly, after docco we sit & catch up, it's great seeing fellow racers since the last race. Some sneaky glances to see whos made any alterations to their cars, some banter on set ups & adjustments the like.
We sometimes wonder what takes so long to get going, this is because the dedicated volunteers are running round behind the scenes to set up the course & make sure it's safe, before letting the speed demons loose.

Huge appreciation goes out to all of the helpers, the volunteers, the backbone of the events being run. Keep posted with your local clubs, they need you! Grab a mate, a packed lunch & a chair & volunteer at your clubs next event. It's awesome, a days racing with the best views. Once a year, maybe more if you can, clubs need their members to offer hand to ensure these events are run well.

The roads have been grouse, challenging & demanding. With no co-driver at hillclimb events to read the roads next corners, you have to read the road well, feel how the car behaves, feel the traction, choose the right lines & be brave. For those with good memories, the roads become easier. For those with terrible memories, you sure have fun on the 1st run. It's an exhilarating feeling screaming down a country road, at one with your car, pushing the limits.

There are some really neat events on, so take the time to put aside mowing the lawns & fixing the fence. It'll still be there next weekend waiting to get done.
Life is crazy busy, my 'to do' list is long, but try your best to dust off the race car, add up the brownie points & head off to the next club sport event.


Wednesday 6th October 7:30pm
Pukekohe Car Clubrooms

Come down & enjoy some food & beverage & support the club for the 2021 AGM.

There will be the usual formalities plus discussions on some key items & we want your input.
Doors open at 7pm, we look forward to seeing you there.