Getting Back into Motorsport We have reached Alert Level 2.
Unprecedented times have seen us quarantine ourselves in the safe confines of our bubbles in lock down from March to April dealing with the effects of C-19. Now in level 2, the wheels of the economy are slowly starting to turn again and Motorsport New Zealand is working on it's 'Restarting Motorsport' plan which will help get us back behind the wheel in a safe manner.
We look forward to restarting motorsport again and seeing all of our members, competitors, volunteers, crews and officials. Event organizers are encouraged to submit permits on MotorSport Online with events already penned in and planned around the country.
Hopefully people took the time during lock down to dust off and clean cars, get repairs, tweaks and spanner checks done and prepare for their next outings.
My car was offsite during lockdown so I was very pleased to see her in the garage recently. Still dirty from the last race, I have some work to do!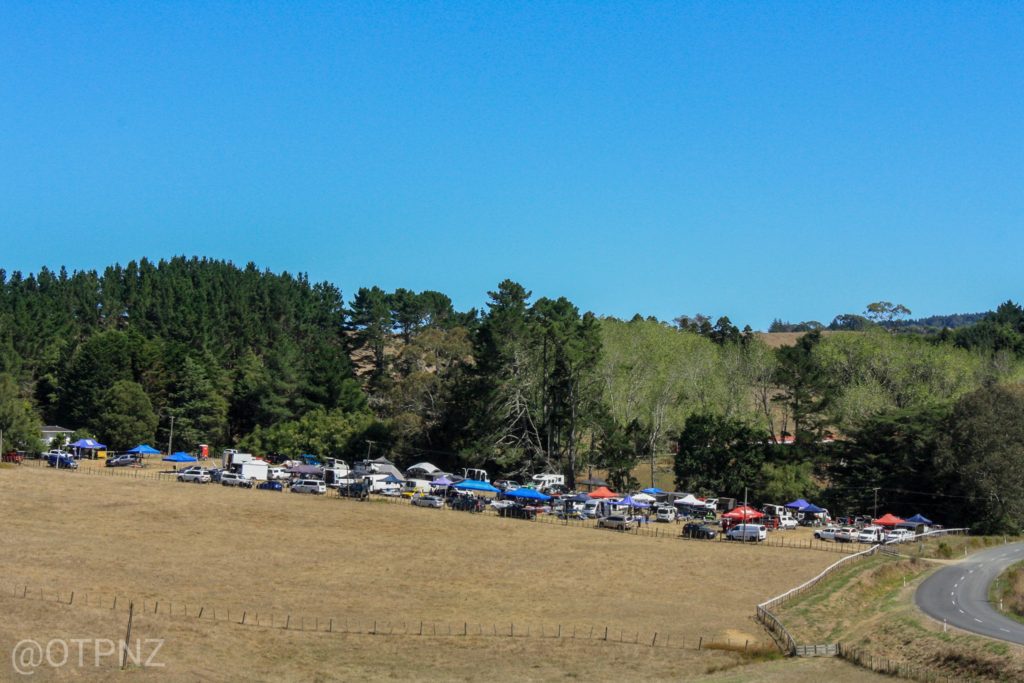 Bothwell Loop 15th March 2020 Round 3 of the ABC Pipefitters Rallysprint Series at Bothwell Loop done and dusted, quite literally. Hot, dry conditions on the day challenged some 50+ competitors in action. Another large turnout for this round with its narrow back country roads and unforgiving drops. Our on stage helpers returning at the end of the day with a new shade of dust to their complexions.
Bothwell Loop is not everyone's favorite road with a few offs and incidents on the day. This is a road that has been cambered beautifully into the countryside and it definitely demands respect. More images can be found on our GALLERY PAGE Click below to see the work of talented Ian Garside from Tk Aerial & Photography following our cars around the picturesque countryside.
Paul Crispe Summer Motorkhana Series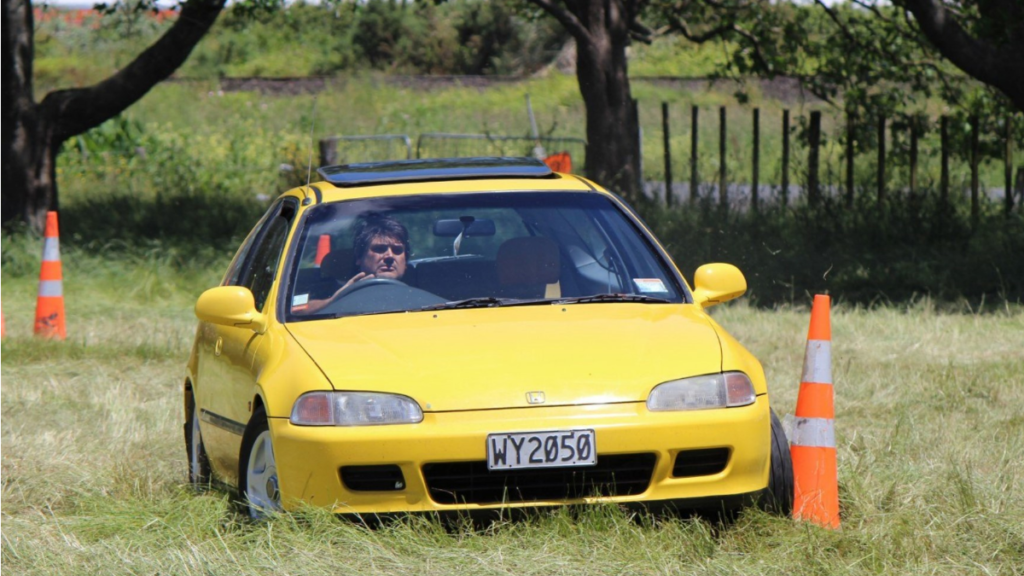 The 2020 Paul Crispe Summer Motorkhana Series started off with a bang this year.
We have a great following of this series which is continuing to grow and it is very rewarding seeing so many people getting involved in this grass roots motorsport, held in honour of the late Paul Crispe. Summer Motorkhana Series.
It was set to be a great battle again this year but C-19 stopped us in our tracks completing the Summer Series, the final rounds unable to be held with permits cancelled.
The points have now been tallied from our first two rounds and the table is finalized for the 2020 Series. 2020 Winners;
1st overall Craig Townsend
2nd overall Ross McCorquodale
3rd overall Matthew McDonald
Congratulations!
PCC will hold a prize-giving for the Motorkhana Series at club night on Wednesday 3rd June, do come along if you can.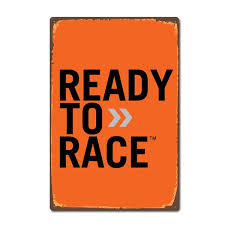 Keep an eye on the Website Events section, local club websites are being checked regularly to see who is listing new events which are then added to our event timeline for members to view. There are lots of exciting events coming up so watch this space.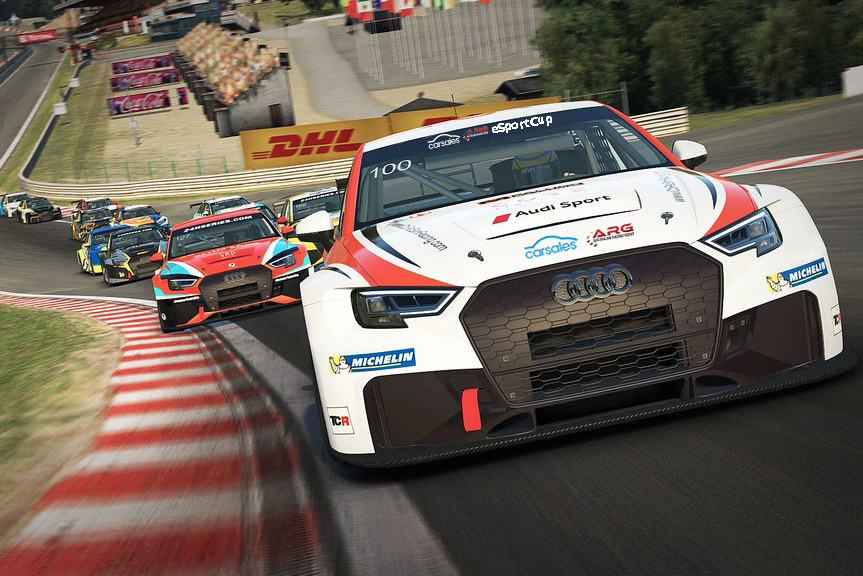 The rise of virtual racing has become a worldwide movement. Rally fans followed and contested the 8-10 May 2020 International Rally of Whangarei and joined the launch of the Digital Asia Pacific Rally Competition from the safety of their home. An interim fill for what would have been the second round of the FIA Asia Pacific Rally Championship, the online International Rally of Whangarei to be contested by any gamer of the DiRT Rally 2.0 platform.
On another platform, Racing Local has been formed to get behind your local businesses. Drivers from all motorsport disciplines have come together to 'race funds' for small local businesses. It's a role reversal as drivers give back to the small local businesses that many have relied on over the years. Each week more than 60 drivers will select a small local business from the SOS business website to race for. All money raised will be distributed evenly to all the businesses chosen by our pro and up and coming drivers. All races will be live Friday evenings 7pm to 9pm (on our Facebook page- Racing Local) and highlights on CRC motorsport Sunday's 3.50pm (Channel Three).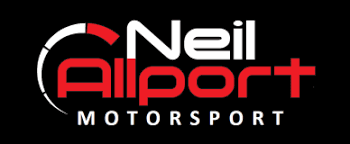 Support for our local motorsport businesses is paramount now as we get going again. As businesses adapt and adjust to weather the economic storm, take the opportunity and get in touch with your local outlets for any race and rally needs.
Team Ralliart are also servicing road vehicles and commercial fleet – Book in now
Chicane have their 30 year birthday sale on now – Check it out
Neil Allport has your full range including sim racing set ups – Check it out
Whatever you require for your racing needs, apparel or tuning – support local!


Strategic business changes, staffing restructures and the sale of the Motorsport House are all very recent changes happening at Motorsport New Zealand. No doubt, most of you would have seen the comments and updates appearing in social media and online articles. Noel Miller, PCC President, is interested in feedback from our Club members regarding any of these recent changes.