Exciting Events Calendar
Clubs and organizers all around the country have been in full swing planning an array of exciting events for the months to come. Club rallies of the north the talk! Test days, rallysprints and clubman rallies all line the mid to late 2020 calendar, the City of Auckland Rally and rallysprint at new venue Jacks Ridge in November form new and exciting events to the usual offerings. It's great to see these events running through and into the tail end of Winter. A big thank you to the helpers and volunteers who give their time to make these events happen.
Maramarua
Clubmans Rally
6th September 2020
Proudly brought to you by Pukekohe Car Club and South Auckland Car Club, the Manukau Auto Centre Maramarua Clubmans Rally is locked and loaded for the 6th September.
Planning hats are well and truly on to prepare for this iconic event. For some it will be a chance to get more acquainted with the forest roads, for many it will offer familiar territory. 5 exciting stages have been mapped out, this is set to be a highlight event for both clubs. This is an entry level, competitor focused, fun low key rally event. Helpers form a huge part of running these events, please register your interest to help out. Final route plotting is complete, keep posted for further information & updates as we prepare for this feature event.
City of Auckland Rally & Jacks Ridge Rallysprint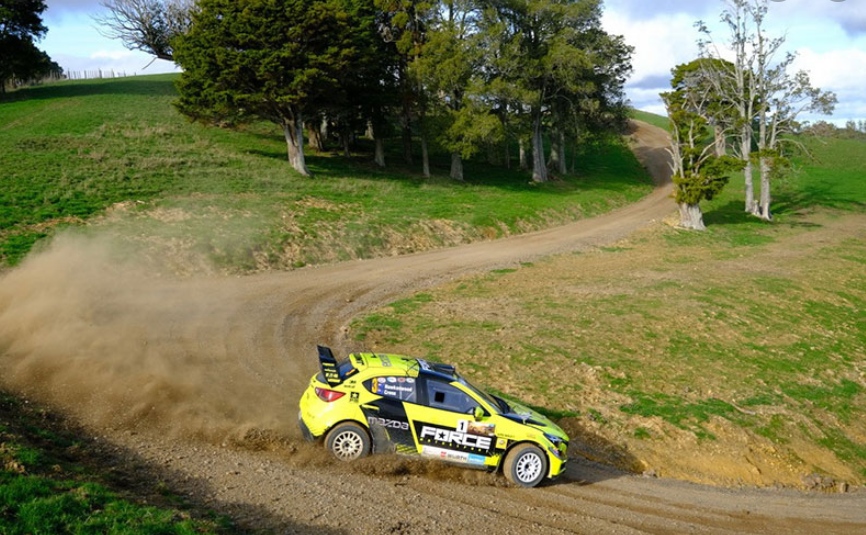 Rally New Zealand has announced a new event for 2020, the City of Auckland Rally and Battle of Jack's Ridge set to go ahead in November.
The City of Auckland Rally will be held on Saturday 14 November and include stages in the Kaipara Hills, Puhoi and Riverhead Forest before its conclusion at the purpose-built road "Jack's Ridge" in Whitford.
The Battle of Jack's Ridge will be a standalone rally sprint on Sunday 15 November which will feature an open category rally sprint over a section of the 6.2km Jack's Ridge stage.
"There are some incredible rally stages north and west of the city which are fan-friendly and on Auckland's door step."
"Jack's Ridge is unlike anything seen before in the history of New Zealand rallying. The stage is exciting and highly technical, incredibly spectator friendly and is easily accessible for fans."
Congratulations to Craig Townsend for winning the Paul Crispe Motorkhana Series 2020
Series Compilation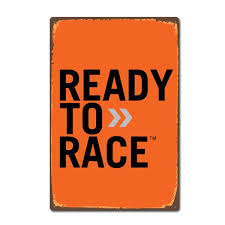 Keep an eye on the Website Events tab.
Local club websites are being checked regularly to see who is listing new events which are added to our event timeline.
There are lots of exciting events coming up so watch this space.
E Series …iRacing… Virtual
Since we've been off the racetrack and at home a lot more recently, a lot of us have been turning to alternative ways to get our racing fix. Once again, the motorsport community showed its ability to adapt by basically taking the entire sport worldwide from track to tech overnight. Simulator racing went from being a hobby for enthusiasts and training tool for pros, to being the only accessible way to go racing during the recent months. 

At a local level, the 2kCup series went online with the 2kCup iRacing league. They started with one grid of about 30 cars, and by the end of their 5 week championship that ballooned out to 4 grids of 20-40 cars each, catering to every skill level from amatuer to real world pro race driver. Top level series regulars included TRS winner Liam Lawson, Supercars driver Shane Van Gisbergen, and even World Endurance Champion Brendon Hartley. For amatuer drivers like myself to be able to end up on the same grid and battling with big names like that was something one could only dream of. But here we were, having incredibly real battles in MX5's and Porsche GT4's. The main "lockdown" period of the series came to an end with their version of the Bathurst 6 Hour, a long distance epic that was taken out by a pairing of Liam Lawson and real-life 2kCup regular Paul Stubbs. That race gathered more spectators online than the best Speedworks Championship live stream.
Speaking of Brendon Hartley, some of us may have seen his fundraising endeavours with his Racing Local program, a properly produced and broadcast racing series inviting some of the top kiwi names in motorsport to come along and compete. For this series, an entry fee was introduced with proceeds going to NZ businesses and charities.
Internationally basically every series had some kind of online league. NASCAR, Indycar, Supercars, F1, even Rallycross and WRC had some kind of simulated competition.

I decided to get into the thick of it with the 2kCup series during level 4, where I regularly raced at the pointy end of their "tier 2" or Allcomers grid. A huge investment wasn't required either; I already owned a gaming computer capable of running the iRacing simulator (which isn't very demanding and can run on an older or entry level gaming PC), so for about the cost of an entry fee to a circuit race meeting I bought a Logitech G29 steering wheel and pedals set and proceeded to build a simulator. Budget was of the essence here, and my top tier pro level sim consisted of an old race seat, bolted to one end of a shipping pallet cut in half with the pedals retained at the opposite end. I used a sawhorse to hold the TV just above my shins (driver to TV distance is pretty important for sim racing), and a second sawhorse directly in front of me to hold my steering wheel. A little bit of testing and bracing later, and I was away racing. 

During the last few months when sport globally shut down, motorsport was basically the only one of those that could move to an online model and still produce a quality broadcast show. I think that just shows the innovative and problem solving nature of the people within our sport, and hopefully has helped bring a wider audience to motorsport in both online and offline disciplines.

Sam Thomson, Chief Timekeeper, The Motorsport Club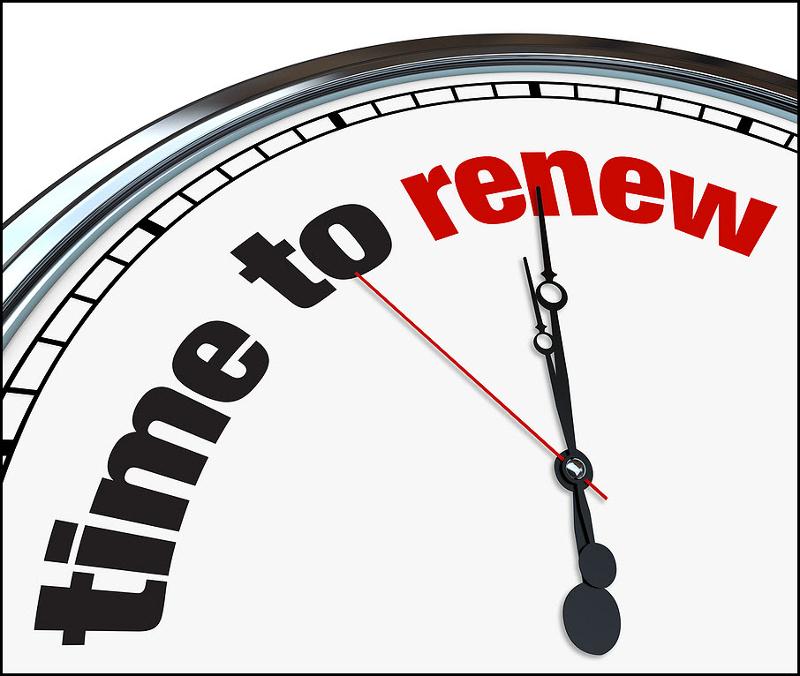 Club membership renewals have been sent out
Keep an eye out for your membership invoice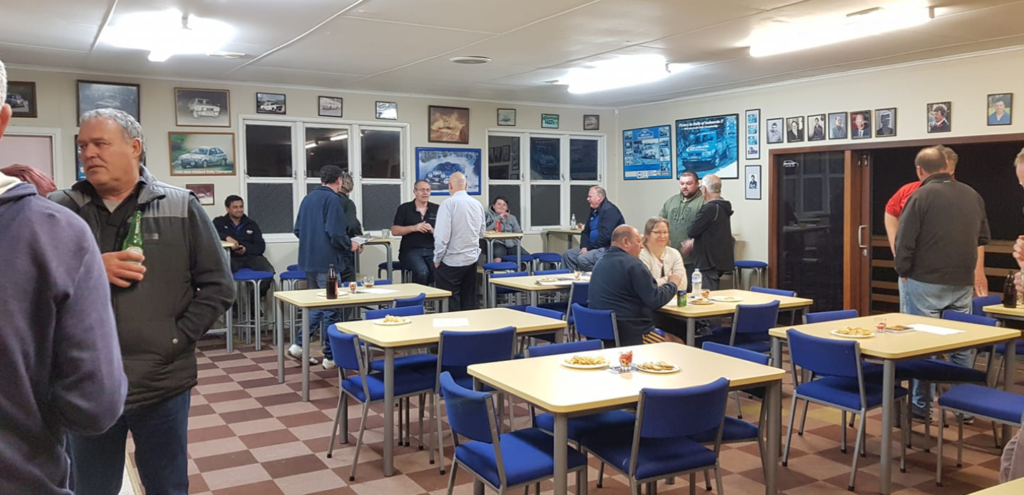 Club nights are held at the Pukekohe Car Clubrooms on the first Wednesday evening of each month. Come & catch up with the team, talk motorsport & keep well informed of the upcoming Maramarua Forest Clubmans Rally.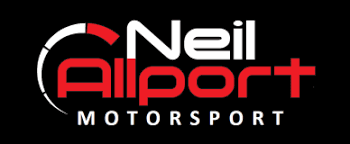 Support for our local motorsport businesses, get in touch with your local outlets for any race and rally needs.

Team Ralliart are servicing road vehicles & commercial fleet – Book in now
Chicane have their full range available – Check it out
Neil Allport has your sim racing set ups – Check it out

Whatever you require for your racing needs, apparel or tuning – support local!